I don't normally consider myself craft-impaired. Within my realm of experience, I think actually I am pretty good. But my realm of experience is mainly in rubber-cementing decorative papers and doodads to greeting cards and a very on-again-off-again relationship with knitting. A long time ago I played around with polymer clay and a little bit of wire-wrapped jewelry. I was never that great with the jewelry – the necklace I made was mainly about finding the right pieces to put together in the right way. Sewing is another thing I am on-again-off-again about, and I've never really enjoyed it, perhaps because I never did enough to be comfortable. And of course for the last six years, I didn't often have access to a nice sewing machine.
At any rate, when I discovered the new dress a day blog, with all these great transformations that seemed so quick and easy I thought, I could do this, it would be perfect for me! Even when I have money for clothes, I have to pass up stuff I like all the time because I never quite grew to adult size according to American clothing manufacturers. But I live in a small apartment with no equipment (even my papercraft and knitting supplies are being stored right now), and as I quickly discovered, sewing machines are expensive. The reviews of the "cheap" (~ $200) machines all suggest they are not worth buying because universally they are only good with thin cloth and light sewing, and the #1 best thing a sewing machine can do for me is let me shorten my jeans. Even the "short" length jeans I buy end up with ragged hems from dragging on the ground. There's no way I am going to spend money on a sewing machine that can't handle denim.
But! I wanted to do something. So I went to Goodwill and found this 90% wool sweater that was too big and boxy for regular wearing, but seemed like a prime candidate for taking in and turning into a cardigan.
And I found this tutorial and knew this is what I wanted to do with this sweater. And THEN Jo-Ann had all these Cyber Monday deals plus free shipping on all orders, and I thought, it's one sweater, I did some hand sewing in middle school home ec, I can do this. And dye it! I've dyed small batches of yarn with kool-aid, grown-up acid dyes on a whole sweater can't be that much harder, right?
And so, my craft-impaired adventure began. And now you too, dear reader, can learn how to dye and alter a sweater without relevant experience, proper equipment or a clear plan for what the whole ordeal would entail. I figure a lot of the people who read these craft-a-day blogs are not coming to their own projects with nearly the experience or investment in equipment that the bloggers themselves have, and my mishaps could be instructive as well as entertaining.
I'm barely half-way through the whole transformation, but here's a sneak peak at some side effects of today's dyeing efforts.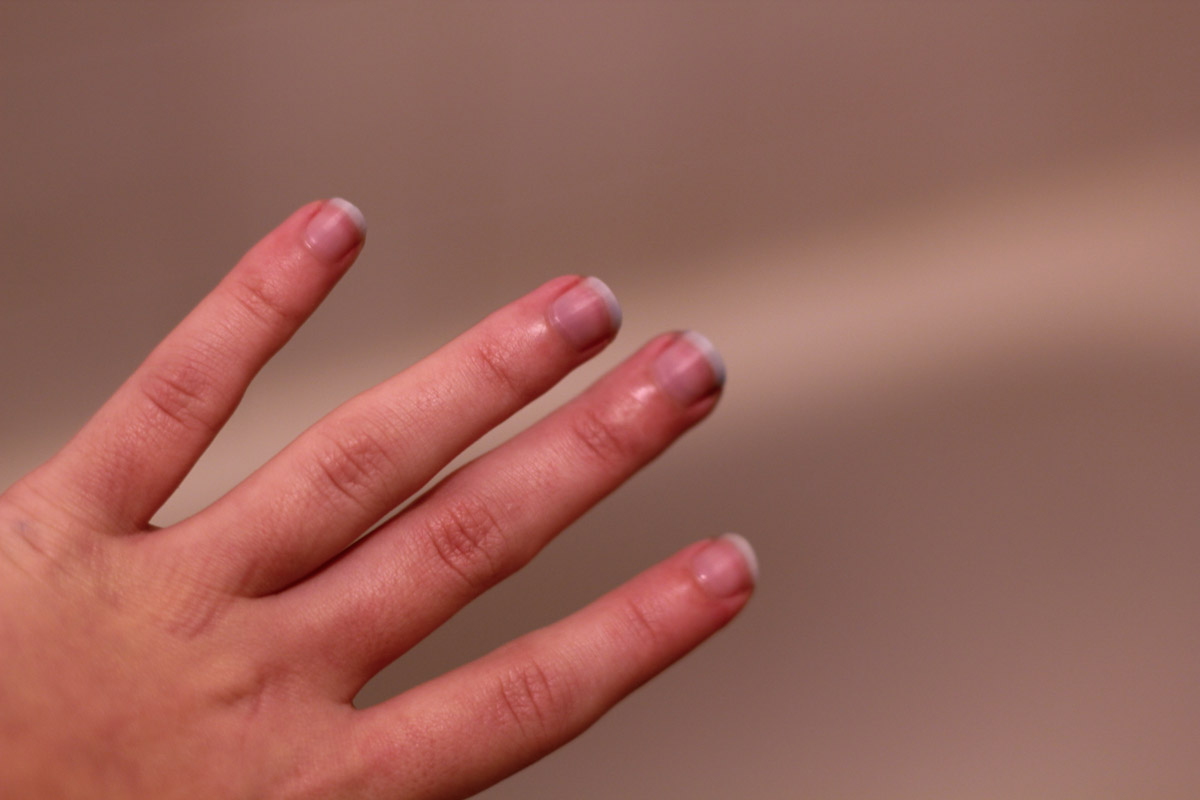 (sadly, the blue does not show up as dramatically in the photo)